We can carry out CCTV drain inspection surveys to diagnose and locate drainage problems. CCTV drain surveys are a cost effective method of locating drainage problems such as broken or collapsed pipes, tree roots damage, blockages, making it easy to assess the structural condition. Findings are provided on CD or DVD with a detailed computerised report.
Our CCTV drain survey engineers have many years of experience working with Surveyors and consultants on drainage projects, they are highly qualified in:
Water Training International Sewer Coding Qualification
Safe Working In Confined Spaces
Deep Sewer Man Entry Traversing with full BA (airline)
New Roads & Streetworks Act 1991
CAD Drawings
Our cameras include Tractor Crawler systems that can travel up to 250 metres along large sewers and culvers from a single access manhole. At the other end of the scale we have flexible cameras that can negotiate bends and gully traps. All our CCTV systems use the market leading equipment that delivers high quality CCTV video with excellent resolution quality to identify every drainage defect down to even hairline cracks.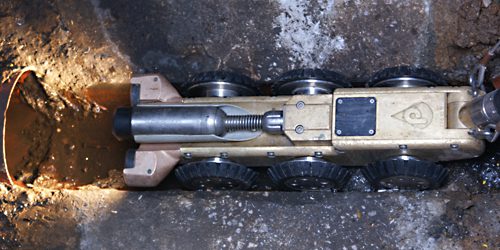 Once our CCTV drain inspection identifies defective pipes, we use the latest sonar equipment to accurately pinpoint the exact location together with depth to the nearest cm saving valuable time and money. Please see our 'no dig' page for details of our trenchless repair systems. All findings are digitalised onto disc in mpeg, jpeg and pdf files.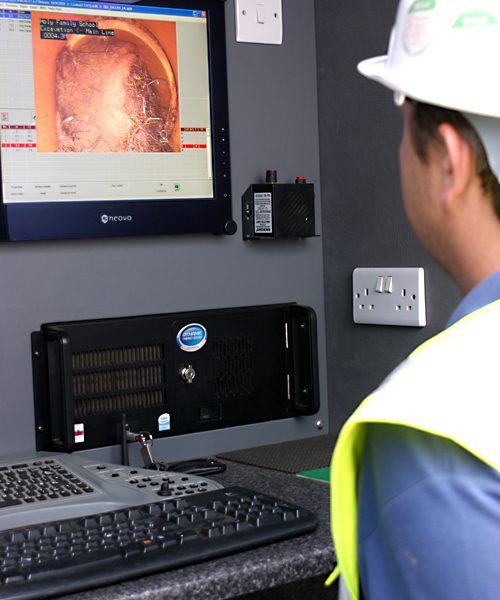 Drain Alert's skilled operatives have the experience to produce detailed accurate reports on foul water, surface water, and trade effluent drains and also including culverted watercourses, reservoir penstocks, shafts, tanks and manholes. Other Drainage Information Included in our CCTV drain inspection reports include:
Duty of Drain
Direction of Flow
Sewerage Treatment Plants / Septic Tanks / Grease Trap / Oil Interceptor Reports
Diameters of Pipe
Connectivity by Dye Testing, Sound Testing, Sonde CAT Locator
Rouge, Redundant or Additional Pipes
Marking up / updating and amending drainage drawings
Foul / Surface Cross Over Contamination
Pollution Tracing
Water collection and laboratory analysis
Manhole Record Cards STC25
Invert depths
Investigation into Failed Drainage Test