Drain Alert were recently working with Chris Myers Principal Civil Engineer, Aviation, AECOM Manchester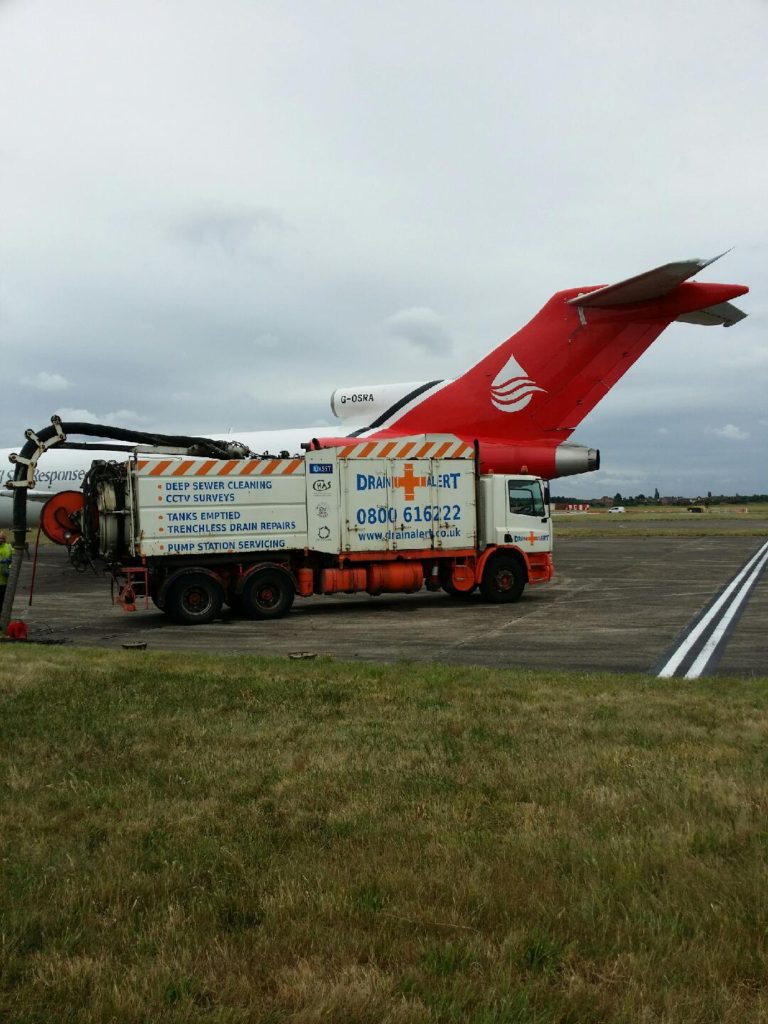 The above picture shows our 90 gal/min Jetter/Vacuum tanker which was cleaning the drains prior to our CCTV drainage survey.
Due to recent flooding around some of the gully drainage in heavy rain causing flooding to the hangar.  They wanted to establish where they drain into and where they connect into the main run and the reason why they flood.  We then updated their drainage mapping, and provided a full report.